Templebreedy National School was founded and built on the same campus as Holy Trinity Church in 1881. It has offered first class education and formation to young people in the parish and beyond for several generations now.Currently, Templebreedy National School is a four teacher co-educational school which enjoys a 'family' feel and sees itself very much at the heart of the parish. Sharing the same campus brings with it a daily reminder of the close relationship between our school and parish and is a reminder to us all of how Jesus put children 'centre stage'. Our school strives to be a centre of shared learning and formation where staff and pupils alike continue on a path of lifelong learning and engagement.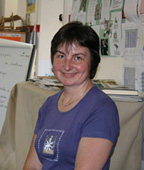 Our four full time members of staff -Doris Bryan (Principal),  Trina Jennings (Deputy Principal) and Louise Jeffrey and Christine Turner – assisted by many part-time and visiting staff bring a wealth of personal and professional experience which our young people are privileged to enjoy.
If you would like to visit the school or to enquire about enrolment for your child(ren) please contact the school directly at (021) 483 1329. Visit the School's website here.