Announcements/ Notices ( Parish Happenings)
Early Morning Holy Communion 8.30am service Holy Trinity
Church Choir is on holidays for January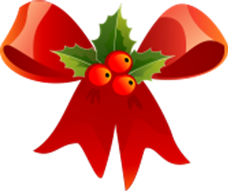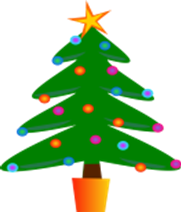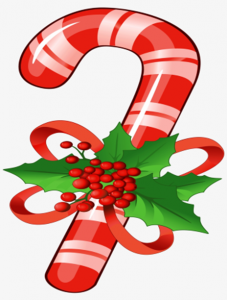 Roberts Cove Christmas tractor and car run Sunday Jan. 2nd . All proceeds to Down Syndrome Centre . Registration at 3pm at Tracton GAA Hall Minane Bridge
Recent Collections have raised:
Focus Ireland €1,920 (€1,460 online donations + €460 sponsorship)
Haiti Christian Aid Fund collected €1,000 in the churches
Cork Penny Dinners €380 collected alongside the generous food donations from the Harvest Service.
Next Generation Praise 'Celebrating Children'. Date to announced at a future time.
CCR Diocesan Magazine If you would like to receive a monthly copy of the magazine contact: ccrmagsubs@gmail.com. Hard copy – €25 per year or digital copy – €20 per year.
Mission to Seafarers and Seamen's Christian Friend Society to reach out and do something practical, for those who are having a really challenging time… I am asking for practical support to provide personal gift bags containing practical items of need, like shower gel, shampoo, soap, heavy socks, warm hats, razors, boxers, snack bars, writing pads…I have a list on the notice board, we have one hat knitter already! I will place a basket at the back of the church, and office-you might add an item to your weekly shopping list…The idea is to reach one ship's crew per week or two. More information Available.
ONLINE SERVICE : at www. templebreedy.cork.anglican.org or on your WhatsApp. Contact Revd. Isobel to add you to the PHONE list.
POSTAL SERVICE SHEET available– Contact Revd. Isobel to add you to the POSTAL list.
All government guidelines and procedures are in place.
Holy Trinity, Crosshaven 8.30am
Nohoval 10am
Holy Trinity, Crosshaven 11.30am
Previous Services are available below:
Sunday 16th January 2022: Morning Prayer: https://youtu.be/22HgoOjRN5g
Sunday 9th January 2022: Morning Prayer: https://youtu.be/NClhWNBOZqE
Sunday 2nd January 2022: Holy Communion: https://youtu.be/ToechHqmknE
Christmas Day: 25th December 2021: Holy Communion : https://youtu.be/msA8mxGSiCg
Christmas Eve: 24th December: Nohoval: HC: https://youtu.be/83SNN4ETlfY
Sunday 19th December 2021: Morning Prayer Advent 4: https://youtu.be/PD7uUBFj-v8
Advent Carol Service 17th December 2021: Holy Trinity: https://youtu.be/tOFDv-2DG-A
Sunday 12th December 2021: Morning Prayer & Dedicationhttps://youtu.be/7_g9VqXG4rM
Sunday 5th December 2021: Holy Communion: https://youtu.be/IYY2oC4L1cw
Sunday 28th November 2021: Morning Prayer: Nohoval: https://youtu.be/JVCebNoidsg
Sunday 21st November 2021: MP & Holy Baptism: https://youtu.be/DoRaERFovFs
Sunday 14th November 2021: REMEMBRANCE: https://youtu.be/Q0bm8eYgo1Y
Sunday 7th November Holy Communion: https://youtu.be/hpYijIVwe3Q
Sunday 31st October 2021: Nohoval Church: https://youtu.be/HQIODHY5lTM
Sunday 17th October 2021: Morning Prayer: https://youtu.be/QUhH3sS4e7Y
Sunday 10th October 2021: Harvest Thanksgiving Service, Nicholsons' Farm: https://youtu.be/CabC8YitF5s
Sunday 3rd October 2021: Holy Communion: https://youtu.be/zALrVRDT9Zw
Sunday 26th Sept. 2021 Service of the Word: https://youtu.be/JdSgidoOIBU
Sunday 19th September 2021: Morning Prayer: NO RECORDED SERVICE
Sunday 12th September 2021: Morning Prayer:https://youtu.be/SHDEmf42f1I
Sunday 5th September 2021: Holy Communion:https://youtu.be/nbNSggnTI4Q
Sunday 29th August 2021: Nohoval Church: https://youtu.be/LDBCNI4A3aM
Sunday 22nd August 2021: Morning Morning Prayer:https://youtu.be/tLdNOJMsA_8
Sunday 15th August 2021:Morning Prayer: https://youtu.be/a97rEglK8AY
Sunday 8th August 2021: Morning Prayer: H.T. LIVE: https://youtu.be/G0BaD7HoMww
Sunday 25th July 2021: SEA SUNDAY: Colin Jenkins: https://youtu.be/dmHsfl3UHCY
Sunday 18th July 2021: Morning Prayer: Holy Trinity LIVE: https://youtu.be/arxL-3JeblQ
Sunday 11th July 2021: Morning Prayer: Holy Trinity LIVE: https://youtu.be/Dv_-uzSKqq4
Sunday 4th July 2021: Holy Communion: Holy Trinity LIVE: https://youtu.be/cRbWcvaUBrE
Sunday 27th June 2021: Morning Prayer: Holy Trinity LIVE: https://youtu.be/LPmKmgkEoNI
Sunday 20th June 2021: Morning Prayer: Holy Trinity LIVE:https://youtu.be/xmLYcDYYnmU
Sunday 13th June 2021: Morning Prayer: Holy Trinity LIVE: https://youtu.be/Qa56pe3-U8g
Sunday 6th June 2021: Holy Communion : Holy Trinity LIVE: https://youtu.be/qP4qub4g7tI
Sunday 30th May 2021:Morning Prayer: Holy Trinity LIVE: https://youtu.be/PShSGC014ZU
Sunday 23rd May 2021: Morning Prayer: Nohoval LIVE: https://youtu.be/Ws0scRwAQMc
Sunday 16th May 2021: Morning Prayer: Recorded LIVE: https://youtu.be/ELSlYkNTk4Q
Sunday 31st January 2021 Morning Prayer: https://youtu.be/K7PuRt-qlVc
Sunday 9th May 2021: Service of the Word: from Nohoval: https://youtu.be/5Lf8aBBYYLA
Sunday 2nd May 2021: Morning Prayer: Easter 5: https://youtu.be/wLyq_TEOE9o
Sunday 25th April 2021: Easter 4; Morning Prayer: https://youtu.be/tT9kCL64QEA
Sunday 18th April 2021: Easter 3: Morning Prayer: https://youtu.be/h6oKeV49P-w
Sunday 11th April 2021; Easter 2; Morning Prayer: https://youtu.be/AHS3ZeczVTo
Easter Sunday Sunrise 2021 : Holy and Spiritual Communion:https://youtu.be/6JnErJvTfP8
Holy Week Services 2021:
Holy Monday: Evening Prayer: https://youtu.be/wKYol9OUVYM
Tuesday: Evening Prayer Form 1: https://youtu.be/tedT2q6Y9F4
Wednesday: Late Evening Office: https://youtu.be/DRbgmbRo-os
Thursday: Spiritual Communion: https://youtu.be/Nsd-Ng-cgpQ
1. Good Friday: A Reading of the Passion of Christ: https://youtu.be/kCT-D9PyaLA
2. Good Friday: Service of the Word: https://youtu.be/Hg5l5JQhqoA
Easter Saturday: Vigil: https://youtu.be/JrbRs9LFLWc
Sunday 28th March 2021 PALM SUNDAY SERVICE: https://youtu.be/EC39_k_xdrw
Sunday 21st March 2021 Morning Prayer: https://youtu.be/RUHwoGOs8ws
St. Patrick's Day – Wednesday 17th March 2021 :https://youtu.be/Ri5CQYbqLzw
Sunday 14th March Service of the Word: Mothering Sunday:https://youtu.be/jX-BgwYvBWQ
Sunday 7th March 2021 Morning Prayer: https://youtu.be/pfPxgc0mRJA
Sunday 28th February 2021 Morning Prayer: https://youtu.be/dBPEt2DA93Q
Sunday 21st February 2021 Morning Prayer: https://youtu.be/RuT-QUEbYr4
Ash Wednesday 17th February Service of the Word: https://youtu.be/moECS0LwQe4
Sunday 14th February 2021 Morning Prayer: https://youtu.be/rbcZt0Ekf6w
Sunday 7th February 2021 Morning Prayer: https://youtu.be/P7_icTj5WlY
Sunday 24th January 2021 Morning Prayer: https://youtu.be/llWXoTUzbm4
Sunday 17th January 2021 Morning Prayer: https://youtu.be/Wv0XRRA_EVI
Sunday 10th January 2021 Morning Prayer: https://youtu.be/20lH4fFSEXA
Sunday 3rd January 2021 Morning Prayer : https://youtu.be/bYzy2AOPVBQ
Sunday the 27th December 2020: A CAROL SERVICE INCLUDING A CHILDRENS VIRTUAL NATIVITY PLAY :https://youtu.be/OqP7JkKkasQ
Christmas Day Services
Nohoval Church: https://youtu.be/FpUIxnoKgSY
Holy Trinity Church:https://youtu.be/srOl3XR_lDM
Christmas Eve Services
Nohoval Church: https://youtu.be/4mp8MiQ4jjI
Holy Trinity Church : https://youtu.be/F3eduRGVWCo
Christmas Carol Services
NOHOVAL CHURCH 19th OF DECEMBER:https://youtu.be/-HPZHqN_C-g
HOLY TRINITY CHURCH 21st DECEMBER:https://youtu.be/Kh164xFIMOE
Sunday 13th December 2020 Morning Prayer- Advent 3: : https://youtu.be/DPufvnWLz9k
Sunday 6th December 2020 Morning Prayer: https://youtu.be/66X8pBrdZ2o
Sunday 29th November 2020 Morning Prayer : https://youtu.be/IAEWi-I64qQ
Sunday 22nd November 2020 Morning Prayer: https://youtu.be/oWGzQS3hnFM
Sunday 15th November 2020 Morning Prayer : https://youtu.be/7RYISKFkRzk
Sunday 8th November 2020 Morning Prayer with Mr Andrew Coleman Remembrance : https://youtu.be/cdcxmzNJXes
Sunday 1st November 2020 Holy and Spiritual Communion: https://youtu.be/7D1Pb5aOXcI
Sunday 25th October 2020 with Rev Tony Murphy Burundi Project : https://youtu.be/H4N8Ua-QzuY
Sunday 18th October-2020 Morning Prayer:https://youtu.be/m9UxDJmwRiY
Sunday 11th October-2020 Morning Prayer: https://youtu.be/aWr3qkLgyBI
Sunday 4th October – Service of Holy Communion – Audio
Sunday 27th September – Harvest Thanksgiving Service, with the Rt. Rev'd Richard Clarke- Audio of Service:
Sunday 20th September – Audio of Service:
Sunday 13th September – Audio of service:
Sunday 6th September – audio of service:
Sunday 30th August – audio of service:
Sunday 16th August Audio of service:
Sunday 2nd August Audio of service:
Sunday 26th July Audio of service:
Sunday 19th July Audio of service:
Sunday 12th July Audio of service:
Sunday 5th July Audio of service:
SUNDAY Services 28th June 2020:https://youtu.be/a7MM1WA2JiQ
SUNDAY Service 28th June 2020:https://youtu.be/bjd2zjQnGEw
SUNDAY Service 14th June 2020:https://youtu.be/TSgs6AteXNA
SUNDAY Service 7th June 2020:https://youtu.be/oTuntyvHTqE
SUNDAY Service 31st May 2020:https://youtu.be/Ymrizxv5vpk
SUNDAY Service 24th May 2020:https://youtu.be/QfdfjbwcbGQ
Ascension Thursday 21-5-2020:https://youtu.be/4HWyNbQwdtY
SUNDAY Service 17-5-2020:https://youtu.be/Wtgs5kDSO8Y
SUNDAY Service 10th May: https://youtu.be/HCrZbiMmDiA
SUNDAY Service 3rd of May : https://youtu.be/x_H7x4tnQ8A
SUNDAY Service 26th April: https://youtu.be/mK7PzHypoq4
SUNDAY Service 19th April: https://youtu.be/I-2tvJ_SMsc
An EASTER SUNDAY Service https://youtu.be/F9opYqIU7sU
HOLY WEEK EVENING SERVICES
Easter Eve: The Great Vigil https://youtu.be/QrBGKsoyB9M
Good Friday: Service of the Word https://youtu.be/N0vcvQlyHUg
Maundy Thursday: Spiritual Communion https://youtu.be/Nsd-Ng-cgpQ
Wednesday: Late Evening Office https://www.youtube.com/watch?v=pTSSVOUaLXg&feature=youtu.be
Tuesday: Evening Prayer- Old Form https://youtu.be/WWO6fjmGwxY
Monday: Evening Prayer https://youtu.be/d65RAgbz2ys
Palm Sunday 05-04-20: https://youtu.be/9IaFErxeHQA
Sunday 29-03-20: https://youtu.be/v10kHT1zaA0
Please visit, and like, our Facebook page……… @templebreedygroup