Music and Choirs
"He put a new song in my mouth, a hymn of praise to our God. Many will see and fear the LORD and put their trust in him." Psalm 40:3
Templebreedy Children's Choir
We are blessed as a Parish to have two enthusiastic groups of  children who make up the Templebreedy Children's Choirs, Juniors and Seniors. With their distinctive and angelic robes made by parishioner Elsie Gash they contribute so much to our worship. Directed and inspired by Marianne Stone they lead our musical worship twice a month and on the major festivals. We are very proud of them and their willingness to devote so much time and energy to our worship of God. They meet each week for a practice and as well as preparing for Sunday they participate in the Royal School of Church Music's Voice for Life programme.
While the Templebreedy Children's Choir lead the singing in our services, congregational singing is a very important aspect of musical worship in Holy Trinity.


Templebreedy Church Choir
Templebreedy Church Choir was established a few years ago, under the direction of Organist & Choirmaster, Roger Ellis. This friendly group don't take things too seriously, but more importantly, they really enjoy their Church music! We meet on a Monday evening each week, just for an hour to run through the coming weeks hymns and music. Then we sing at Morning Prayer on the second Sunday of the month in Holy Trinity, Crosshaven. Normally we support the congregational singing of hymns, and sometimes treat the parishoners to an anthem or other piece of Church music.
As affiliated members of RSCM Ireland ( Royal School of Church Music), we attend local events with other choirs and groups. These can include "Come and Sing" occasions whereby like-minded singers can enjoy singing together informally and then enjoy tea and a bun. We started an RSCM programme in 2016 called " Voice for Life ". This programme allows us to learn a bit about music, and what it means to sing in a choir.
Sometimes we might take a trip a little further afield, but mostly we sing at home in Crosshaven. Last Christmas we did our first outdoor community Carol Singing event in the village, which went down very well. The locals really enjoyed listening to their favourite carols as they went about their busy Christmas shopping.
We're a friendly bunch, and always welcome new singers. No need for an audition – just join in and sing to your heart's content.
Church Organist – Roger Ellis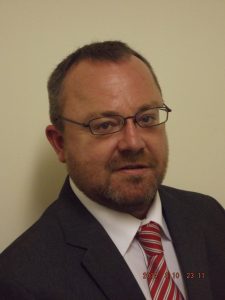 Click here to contact Roger or on 087 053 9416.