Welcome !       
Dear Friends,
As we navigate our way through the current Level 3 Covid-19 restrictions we will not be able to worship in our churches for the time being so we will provide a recorded Service which will be uploaded here. 
Sunday Worship, with the Rev Tony Murphy speaking about Christian Aid's Maize Farming Project in Burundi that we as a parish support through Bishop's Appeal
Click on link below:
Sunday 25th October 2020 Morning Prayer:  https://youtu.be/bUU6KchAoGY 
The Service sheet is attached  : 25th October 2020 Pew sheet
Services and Announcements
Next Sunday: 1st November 2020 – All Saints' Day
Service will be recorded and uploaded
To make a donation to the running of the Parish:
Donate Here
God bless and protect!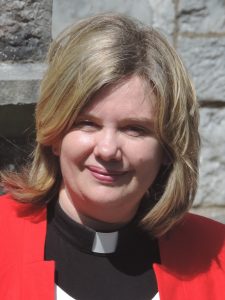 Rev. Isobel
Templebreedy Group of Parishes
Welcome to the website of Templebreedy Group of Parishes. We hope you will browse the various areas of our parish life which are represented here and if you should be in Crosshaven or Nohoval we hope that you will visit us in person in the future. For now please feel free to phone or email me. 
We are a group of two parishes in the Anglican/Episcopal tradition in the Diocese of Cork in the Church of Ireland.
Cead mile failte.
God Bless.