Welcome !       
Dear Friends,
An audio recording of our Service will be uploaded here after morning service. click on link below:
The Service sheet is attached- 2nd August 2020 :2nd Aug 2020 Holy Communion Nohoval and Holy Trinity Pew Sheet
Services and Announcements
Sunday: 2nd  August 2020 – The Eighth Sunday after Trinity
10.00 a.m. Nohoval – Holy Communion
11.30 a.m. Holy Trinity –Holy Communion
What to expect when you attend for Service:-
Please note, restrictions and HSC guidelines have been put in place for your wellbeing. So, social distancing will be a requirement together with hand hygiene, and respiratory etiquette. This means it is wise to come to church giving yourself more time to enter than usual.
You are kindly requested not to attend if you feel ill in any way, especially with high temperature or have been in contact with anyone known to have Covid-19 recently.
We will make a voice recording of our weekly service for those who cannot yet be in a larger group…. It will be uploaded to the Parish Website weekly after morning service. 
We ask for your understanding and co-operation and look forward to being able to ease our way back to worship within the church buildings again.
To make a donation to the running of the Parish: Donate Here
God bless and protect!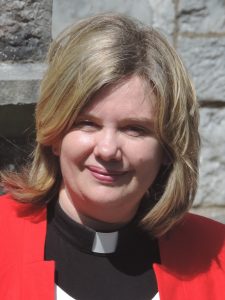 Rev. Isobel
Templebreedy Group of Parishes
Welcome to the website of Templebreedy Group of Parishes. We hope you will browse the various areas of our parish life which are represented here and if you should be in Crosshaven or Nohoval we hope that you will visit us in person in the future. For now please feel free to phone or email me. 
We are a group of two parishes in the Anglican/Episcopal tradition in the Diocese of Cork in the Church of Ireland.
Cead mile failte.
God Bless.