Welcome !                       
Dear Friends,
As we all do our part to practice social distancing and cocooning,
we can still pray and worship together!
Do join us for worship each Sunday.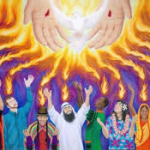 WEAR SOMETHING RED!
Tomorrow Sunday the 31st May 2020 is PENTECOST and so we celebrate the gift of the Holy Spirit, 'the giver of life':
PENTECOST (Greek Pentecoste – fiftieth) was a Jewish harvest festival occurring 50 days after the Passover.
It marked the occasion when, with signs of wind and flame, the Spirit came upon the first disciples.
Now they were empowered to bear witness to Christ.
'Whit Sunday' another name for Pentecost refers to the white robes sometimes worn by those baptised on this day.
TOMORROWS Service for you at home: https://youtu.be/Ymrizxv5vpk
The Service sheet is attached- 31st May 2020 Holy and Spiritual Communion PENTECOST – PEW SHEET
And colouring and activity sheets for you to print off for your children:
Pentecost colouring sheet 2020 Ages3-6 Bulletin Ages 4-7 · Pentecost Ages 8-12 · Pentecost
Diocesan Link to Live Services around city and county ON SUNDAYS.
http://cork.anglican.org/worship-with-us-online/  
To look back on previous services please go to:
God bless and protect!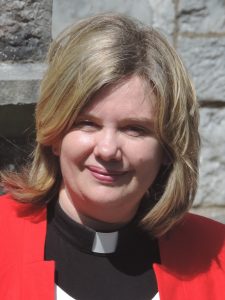 Rev. Isobel
Templebreedy Group of Parishes
Welcome to the website of Templebreedy Group of Parishes. We hope you will browse the various areas of our parish life which are represented here and if you should be in Crosshaven or Nohoval we hope that you will visit us in person in the future. For now please feel free to phone or email me. 
We are a group of two parishes in the Anglican/Episcopal tradition in the Diocese of Cork in the Church of Ireland.
Cead mile failte.
God Bless.